HEATING & AIR CONDITIONING SERVICES
PROUDLY SERVING COLUMBUS, GA, PHENIX CITY, AL AND THE SURROUNDING COMMUNITIES
Under New Ownership
Bi-City Heating and Cooling was formed in 1993 and has been serving the Columbus, GA & Phenix City, AL area ever since. Airforce Heating and Air Conditioning acquired Bi-City in 2020. Two great companies joined together to continue to serve you and also your families in the best possible way. You will receive the same great care during your heating and air services you have always had since 1993.
Our Products
As a Bryant® factory authorized dealer, we offer the entire line of heating and cooling products from Bryant HVAC systems. As top-quality heating and air company in Columbus, Georgia, we understand how important indoor comfort is to you.  We understand clean air is essential to the health of you and also your family. An HVAC system that performs at peak efficiency can provide ultimate comfort and also peace inside your home. We are focused on achieving the best possible comfort for you and also your family with Bryant Heating and Cooling Systems.
Our Heating & Air Services
At Bi-City Heating and Cooling / Airforce Heating and Air, we provide many different types of air conditioner and furnace services in Columbus and also the surrounding cities. These services include heating and air conditioning repairs, air conditioning and heating maintenance tune-ups, HVAC replacements and also installations, indoor air quality services, and duct cleaning. We will provide our customers with the greatest indoor comfort while also maintaining long-term functionality. Our teams of experienced technicians are ready to help you with all your heating and cooling services.
Schedule Appointment Now
Please pick a date and also a time below to schedule your appointment.  If you have any questions, please contact us. We look forward to seeing you soon.
Service Area
Bi-City Heating & Cooling / Airforce Heating & Air is based in Columbus, GA, and serves residential and also commercial customers throughout the area.
We are proud to offer service in and around the following communities:
Auburn, AL
Columbus, GA
Ellerslie, GA
Fortson, GA
Fort Benning, GA
Hamilton, GA
Ladonia, AL
LaGrange, GA
Lanett, AL
Manchester, GA
Midland, GA
Opelika, AL
Phenix City, AL
Pine Mountain, GA
Pine Mountain Valley, GA
Shiloh, GA
Upatoi, GA
Valley, AL
Waverly Hall, GA
Harris County, GA
Lee County, AL
Muscogee County, GA
Russell County, AL
What Our Amazing Clients are Saying
"I have known the owners of this fine company for almost 30 years, in that time I have purchased 2 Bryant units for my home..They took the care needed to install the units and also explain how the system worked, over the years their service has been 2nd to none..This weekend my unit quit cooling..I called them Monday morning, and before noon they had my air back up and running..This company cares about its customers, that's why I have been doing business with them for 30 years..I highly recommend Bi-City Service Company"
Dale R. Columbus, GA
"The owners and the staff of Bi-City are simply the best! They take the time to listen to their clients and also put the customer's interests FIRST! They have had our family's business for over 10 years and will continue to receive it in the future."
Don O. Midland, GA
"My company chose Bi-City to overhaul our old HVAC system; they had been the company to maintain it over the years. We worked with Jimmy to give specifications with what we were looking for. Jimmy and his team took the time to come out and do an onsite inspection before they delivered a quote. They put in a new system for us, which was done in a professional and timely manner."
Michael G. Columbus, GA
"I could not be more pleased than with Bi-City. They are not only professional but prompt. Every service technician that has come to our home was very courteous and worked diligently to solve the problem. They have worked to repair our units and not just given up and said that we need to replace them and the prices are also very reasonable. I could not be happier than with Bi-City."
Craig P. Midland, GA
Our Qualifications and Partners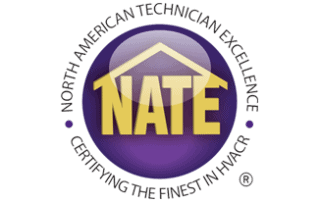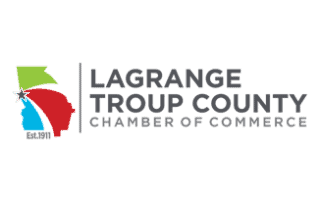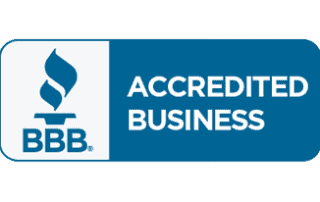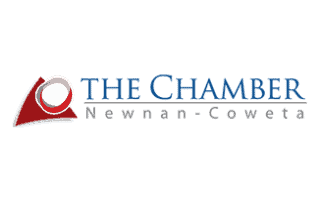 Frequently Asked Questions
Who owns Bi-City Heating and Cooling?

Airforce Heating and Air Conditioning acquired Bi-City Heating and Cooling in 2020. Two great companies came together to continue to serve you with superior heating and cooling services and products.
What heating and air conditioning services do we offer?

We offer a wide range of heating and air services for commercial and also residential customers including repairs, maintenance services, installations, replacements, indoor air quality products and services, and duct cleaning.
What cities do we service for heating and cooling services?

Since Bi-City Heating & Cooling is now a part of Airforce Heating and Air, we serve the following Georgia cities, Columbus, Franklin, Grantville, Greenville, Hamilton, Hogansville, LaGrange, Manchester, Moreland, Newnan, Pine Mountain, Sharpsburg, Warm Springs, West Point. We also serve the following Alabama cities, Lanett, Phenix City, Roanoke. Smiths Station, and also Valley.
What HVAC systems do we install?

We recommend Bryant Heating and Cooling products for your home and business. From air conditioners to furnaces and also thermostats, we have you covered. Contact us for your free installation estimate today.
Do we offer financing options for heating and cooling products?

Yes, we offer many different financing options to help you in the replacement and installation of your HVAC system.
Do we offer any discounts?

Yes, we have many different discounts available.